If you follow my blog, then you know this past summer I recently published a novel through Haven Bookworks with Rachel over on the Haven. I'm pleased to say that myself and many others have recently added to that collection with a series of short stories entitled
A Little Bit of Girl Time: Volume I.
And the great part is you can buy the whole thing OR just pick and choose which ones you'd like to buy. You get the best deal on Haven Bookworks, but you can also buy through Amazon, B&N, and Kobo. Just follow the links below, or if you'd just like to check out my short story from the collection
Double Date
, I've put it over on the side for convenience.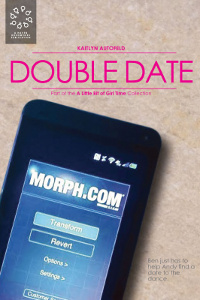 Double Date
by Kaitlyn Autofeld
Ben is a college student hoping to use the upcoming semi-formal dance as the place to take his relationship with Kirsten to the next level. Nervous that he might screw up his chance with her, Ben convinces his roommate Andy to join them on a double date. Ben just has to help Andy find a date....
Buy it on Haven Bookworks.com for $2.49
Buy it on Amazon.com for $2.99
Buy it on Google Play for $2.99
Buy it on Barnes and Noble.com for $2.99
Buy it on Kobo Books for $2.99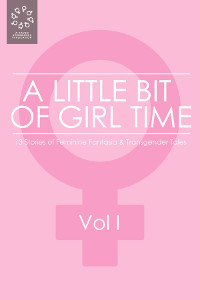 A Little Bit of Girl Time: Volume I
Buy it on Haven Bookworks.com for $15.99
Buy it on Kobo Books for $19.99